INTRODUCTION
The Managing Directors of PUMA SE remain firmly committed to the 10 principles of the United Nations Global Compact, as well as the United Nations Guiding Principles of Business and Human Rights. We are committed to acting responsibly, be it with regard to our own employees, our business partners, consumers, the communities in which we operate or within our supply chain.
In 2017 we focused on creating a positive impact, firstly by integrating sustainability into the core business functions of PUMA via our company-wide 10FOR20 Sustainability Targets and secondly by taking an active role in industry-wide initiatives, such as the Sustainable Apparel Coalition and the Zero Discharge of Hazardous Chemicals Foundation.
We expanded our human rights due diligence process with a human rights assessment in our supply chain and created a heat map of potential risk areas.
We also moved our Global Stakeholder Sustainability Meeting to Asia, where most of our suppliers are based.
In addition, we published the results of our 2016 Environmental Profit and Loss Account, which summarizes the external environmental impact of our business activities in financial terms.
The execution of our 10FOR20 Sustainability Strategy continues as planned:
The number of shared compliance audits with our industry peers doubled and the joint industry assessment tool from the Social & Labor Convergence Project, which will replace our own audit tool in the future, was piloted.
The wastewater guidelines of the Zero Discharge of Hazardous Chemicals Foundation (ZDHC), an industry-wide initiative developed with other major brands, were implemented in 42 main factories. These guidelines will lead to a reduction of testing costs as well as clarity on what good wastewater treatment practices look like.
In cooperation with several major brands and the International Finance Corporation (IFC) we launched our new supply chain climate change program aimed at promoting renewable and efficient energy consumption in our supply chain.
The use of more sustainable materials, such as BCI cotton (40%), bluesign polyester (46%) and FSC certified paper and cardboard (92%), was increased and the use of solvent-free polyurethane was piloted.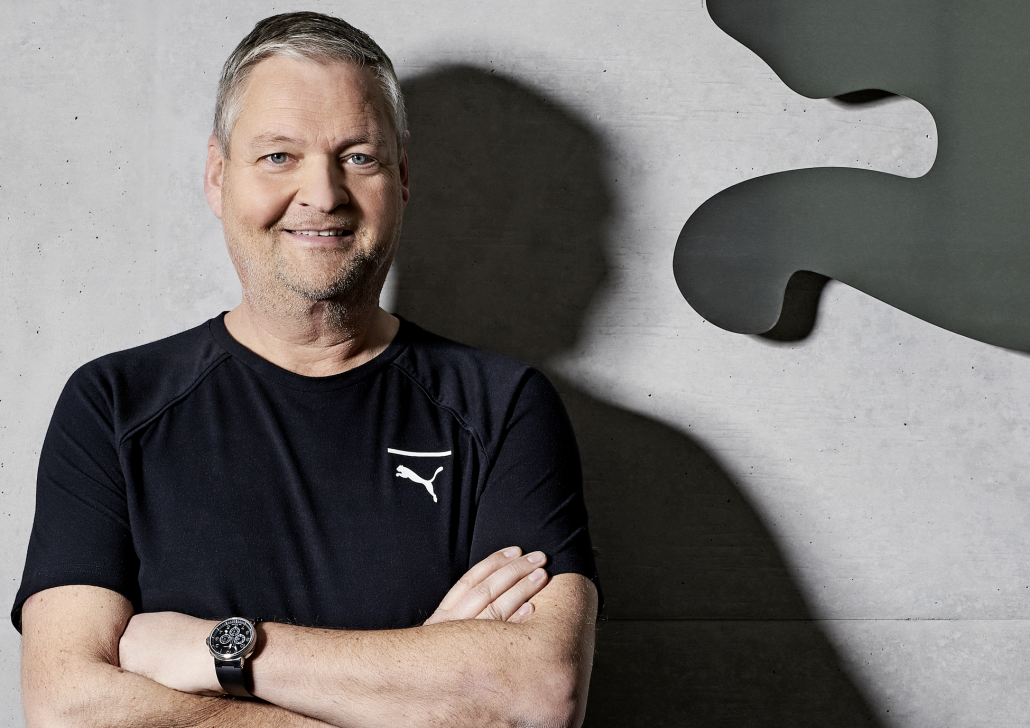 The implementation of third-party risk assessments and training our quality inspectors on how to identify serious occupational health and safety risks during factory visits was a major focus in 2017. The importance of this was highlighted by a tragic fatal accident at a PUMA supplier in January. A new PUMA anti-corruption policy was implemented and 99% of PUMA employees with email accounts worldwide, as well as over 300 PUMA suppliers, were trained on this issue. We also included an anti-corruption section in our supplier audit tool.
Although we are happy with the overall progress towards fulfilling our 10FOR20 Targets, we are conscious that there is still much to do if we are to achieve our ambitious goals and meet the challenges we constantly set ourselves.
Yours sincerely,

Lars Sørensen
Chief Operating Officer PUMA