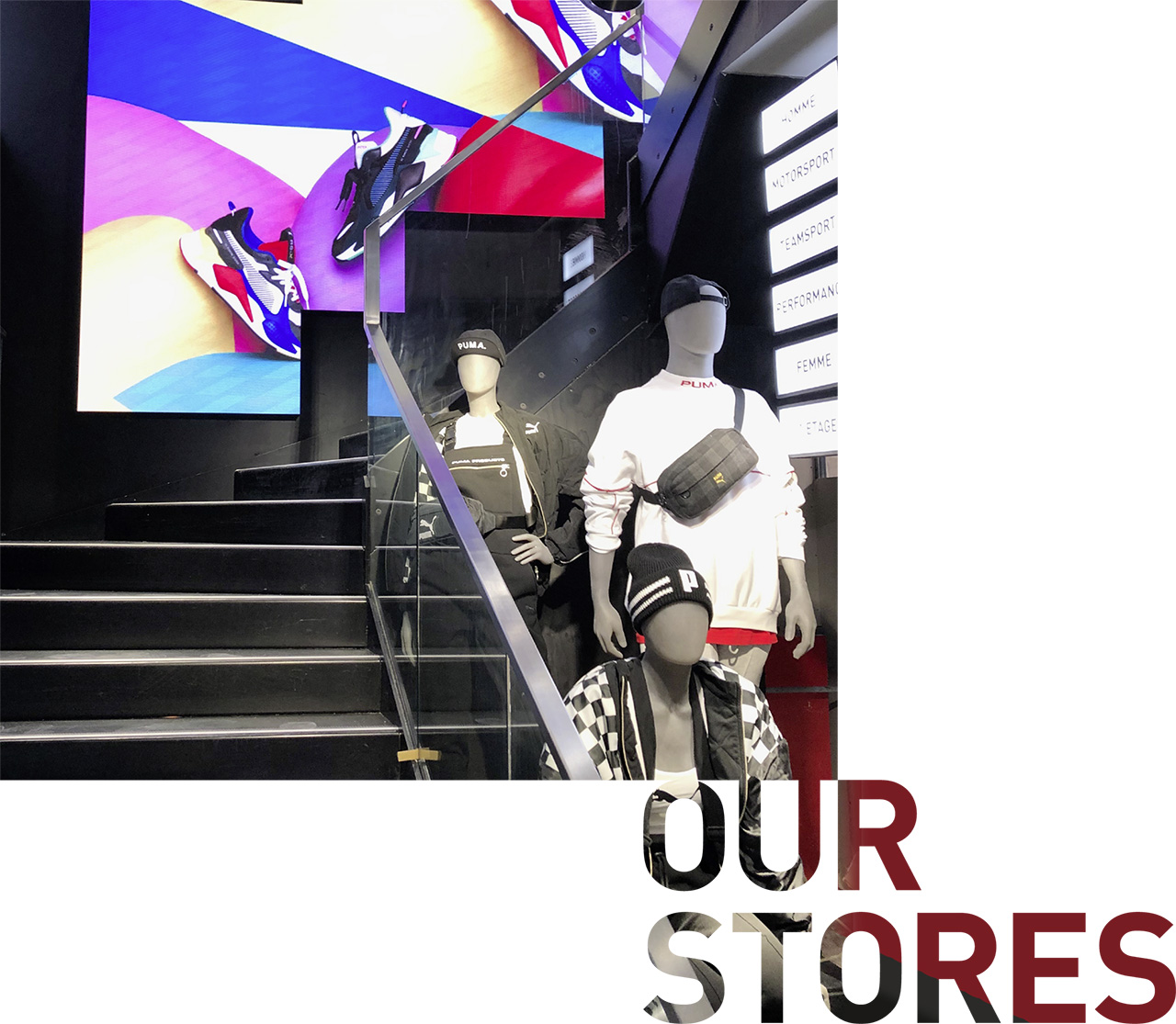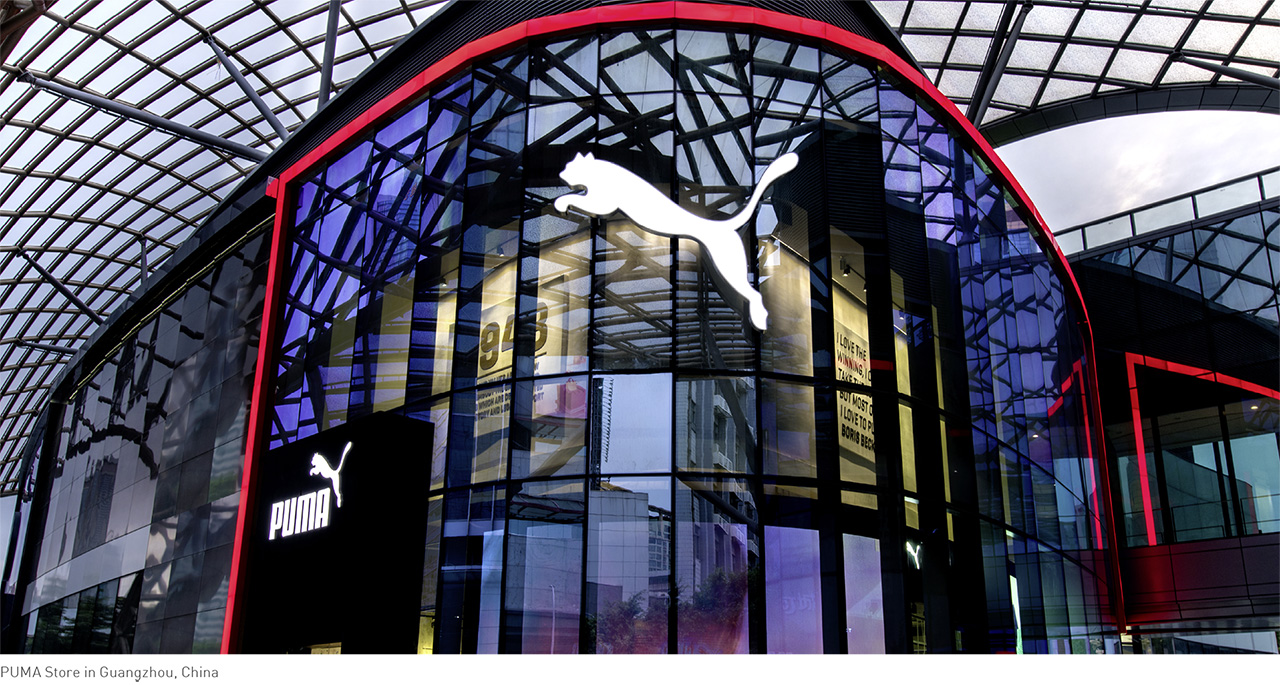 top openings 2018
In 2018, we further extended and improved our ­retail network, opening new stores in exciting locations, while giving some of our existing ­stores a new look.
The majority of our full-price stores and factory outlets worldwide follow the FOREVER FASTER store concept, offering a broad selection of PUMA's ­Performance and Sportstyle products. This helps us to fulfil our mission of ­becoming the fastest sports brand in the world.
In addition, PUMA opened further SELECT Stores, offering a dedicated space to its premium sportstyle products, featuring the brand's newest product ranges and high-profile collaborations.
Guangzhou, China
PUMA opened its largest full-price store of 2018 in Guangzhou, China. With ­252 square meters of sales area, the store offers a wide range of products from its Sportstyle, Motorsport, Teamsport, and Running & Training categories.
Paris, France
The newly refitted store is based in Boulevard de Sébastopol, at the very heart of Paris. With over 200 square meters of sales area, the store space offers a full range of commercial products from PUMA's Performance and Sportstyle categories, as well as ­special limited collections.
Marina Bay Sands, Singapore
In March 2018, PUMA opened a new SELECT Store at Marina Bay Sands in Singapore. The retail concept is elevated and features the best of PUMA's Sportstyle range, with a focus on its premium products. One key section of the store is the impressive footwear wall-display showcasing the latest lineup of PUMA SELECT sneakers.
Madrid, Spain
PUMA reopened its factory outlet store in Madrid in summer 2018. The store is located in the Las Rozas Village, a go-to place for shopping fans. The PUMA store has 155 square meters of sales area, offering a wide range of apparel, footwear, and accessories, with a particular focus on Motorsport.
Hong Kong, China
Another brand-new SELECT store was inaugurated in Hong Kong in August 2018. The store is located in the Elements Shopping Mall and features the brand's latest products and collaborations. With 110.5 square meters of sales area, the store space offers all premium products like ADER ERROR or PUMA x TYAKASHA.