AIMING HIGHER
Interview with Stefan Seidel, Head of Corporate Sustainability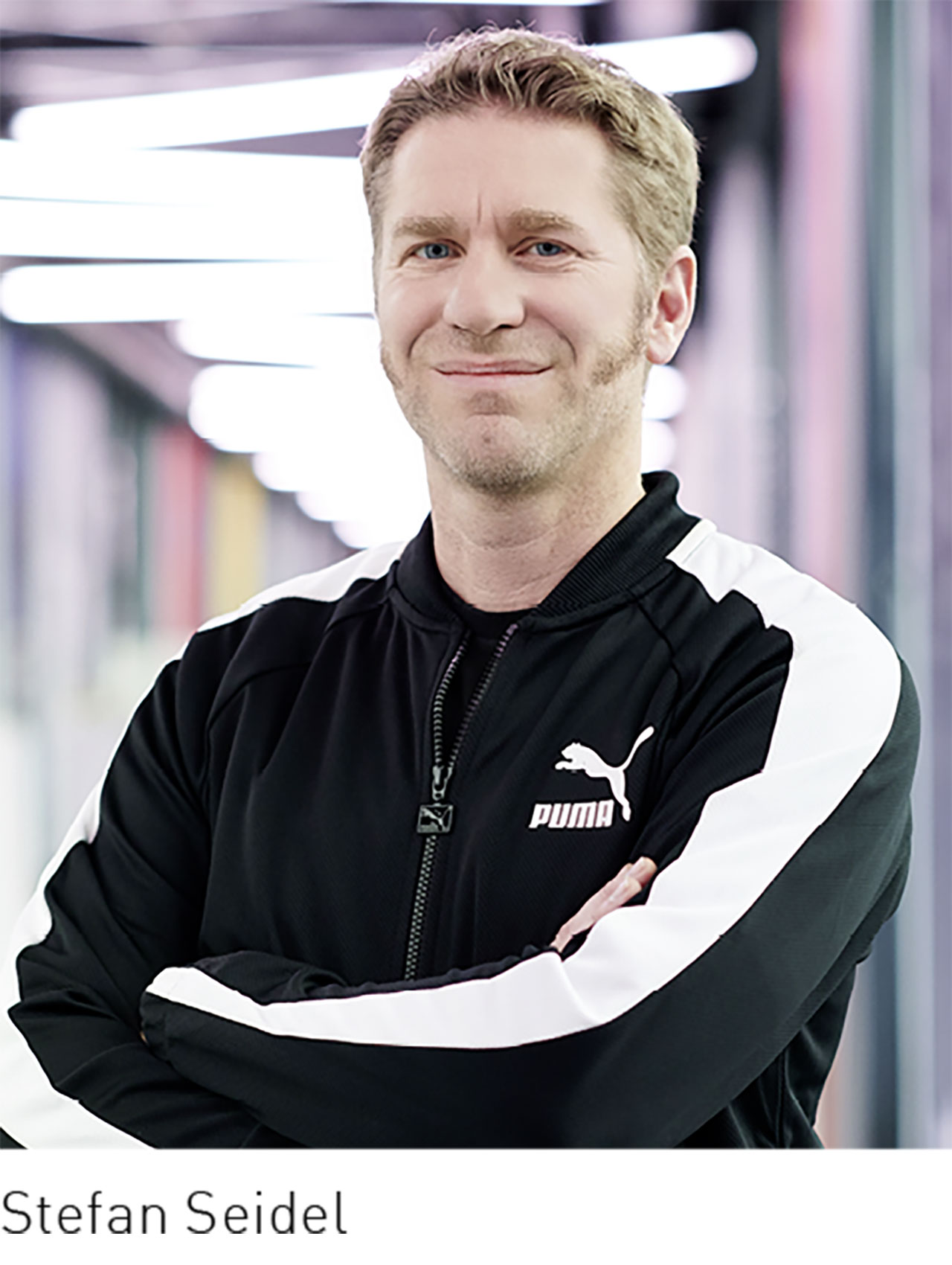 How is PUMA taking action in terms of sustainability?
At PUMA, our sustainability focus is clear: we are committed to creating positive ­social and environmental impact by taking action to dive deeper into our supply chain, permeating all aspects of our operations, and expanding our partnerships with ­various industry groups and sustainability organizations. We believe that a commitment to the future of our planet and its people is not only a social ­obligation, but that it's good for business, too.
What can you tell us about PUMA's sustainability journey?
We started over 20 years ago with our first Code of Conduct and by establishing social compliance processes. It was an important step, as it provided us with the foundation for our sustainability program in 1999. We soon established ­ourselves as sustainability pioneers, which enabled us to shape expectations around sustainability, rather than just respond to them. We were for instance the first major company to place a monetary value on the environmental impact of our operations and the first in the fashion industry to agree to eliminate ­hazardous chemicals from our supply chain.
What were the major achievements made in 2018?
Following our spin-off from Kering in 2018, we were re-admitted into the FTSE4Good sustainability index while retaining our Oekom prime rating. Now operating as an independently-listed company, we see a fresh opportunity to take our sustainability to the next level, which will flow into our work in 2019 and the development of our 2030 vision and strategy.
Furthermore, we are proud to have initiated and strengthened partnerships ­in 2018, including a Fashion Charter for Climate Action launched at the United Nations Climate Conference in Poland. This agreement to work with our industry peers toward significant advances has the potential to effect changes far more impactful than what any one brand could achieve alone.
What are you most looking forward to in 2019 and beyond?
We are excited to continue our progress on our trajectory toward our 10FOR20 Targets and to provide positive contributions to business performance along the way. We will continue to work on our existing targets and take new topics into consideration: Through our refreshed materiality analysis, we identified more ­sustainable products, plastics, circularity and living wages as additional topics of focus to address in our sustainability strategy beyond 2020.