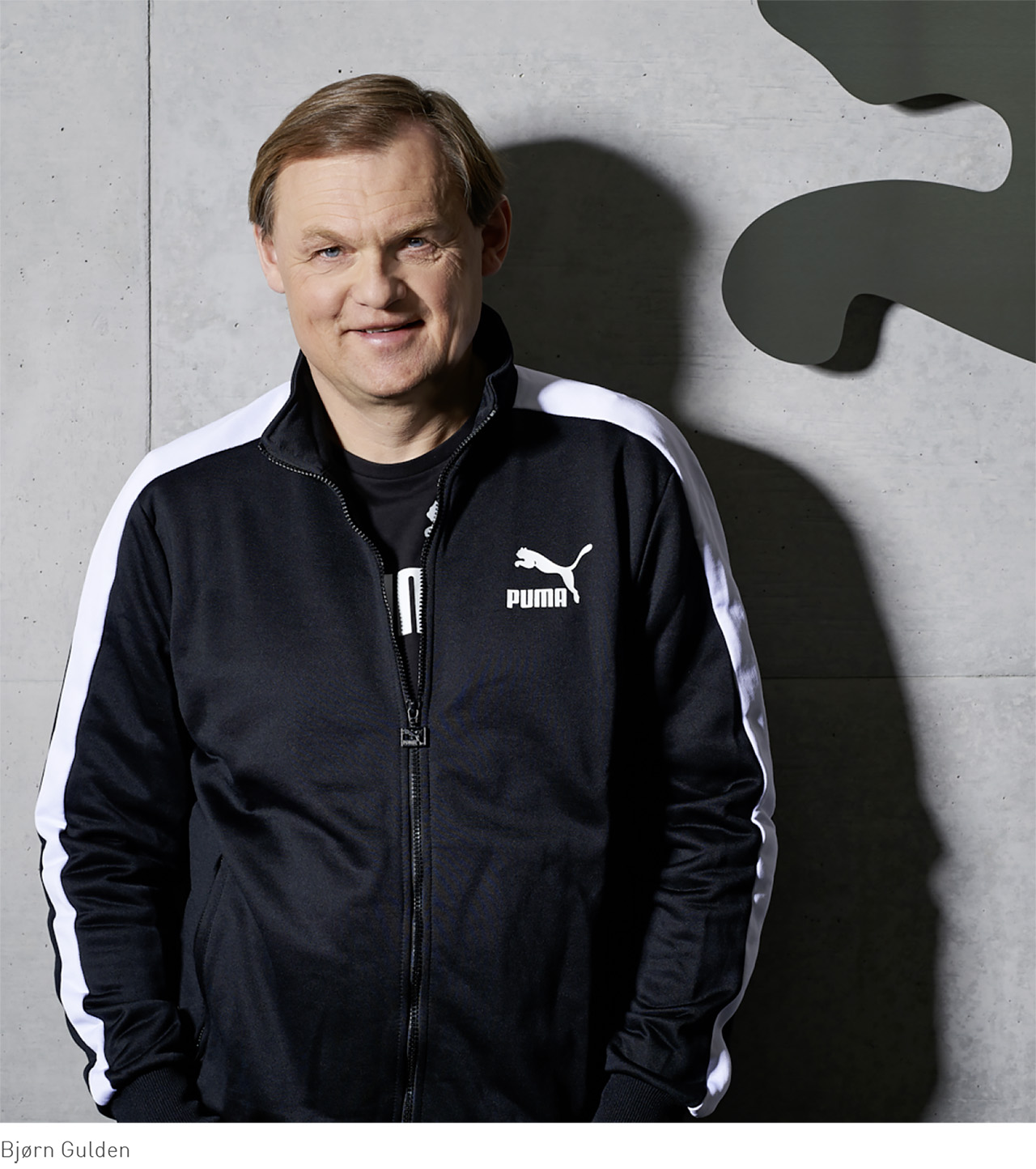 CEO Letter
Dear Puma Shareholders,
2018 has been yet another successful year for PUMA, with some remarkable events. We have strengthened the PUMA brand on a global basis, with double-digit growth rates in all regions. Double-digit growth rates in all product segments demonstrate PUMA's highly competitive product range. We still have a lot to improve, but we feel we are moving our brand and company in a good direction. These results encourage us to keep working hard and executing against our ­FOREVER FASTER strategy, in order to exploit PUMA's enormous potential and reach our goal of becoming the fastest sports brand in the world. We are confident we will achieve the mid-term financial goals we have set out for 2021 / 2022, and the strong results in 2018 confirm that we are on the right track.For you as shareholders, the year has also been quite eventful. Our majority shareholder, Kering S.A., distributed some 70% of PUMA shares to its shareholders, a spinoff that sharply increased our free float from 13% to 55%. I am happy to welcome all the new investors, who have joined us this year. In June, after the change in ownership was completed, PUMA made its comeback to the MDax. In March, we also hosted our first Capital Markets Day since 2010, where we presented our mid-term guidance for 2021 / 2022.
The reentry into the basketball strategy and category has been another major milestone for us. We are excited to be back on court with the CLYDE COURT DISRUPT, our first elite performance basketball shoe in nearly two decades. There is no sport that unites performance and lifestyle the way basketball does, and we are thrilled to be working with Jay-Z as our creative director and perfect partner for our unique strategy. We are now well represented in the NBA by a mix of very talented young players, including the top picks of the NBA Draft as well as excellent veteran players such as DeMarcus Cousins, a four-time NBA All Star.
Football's 2018 World Cup in Russia was a great stage for our teams and players. We were represented by the teams from Serbia, Switzerland, Senegal and Uruguay, who all played a respectable tournament. In terms of individual players, the PUMA strikers Romelu Lukaku and world champion Antoine Griezmann both had excellent performances on the pitch. Equipped with special editions of the PUMA ONE and PUMA FUTURE football boots, they stood out as two of the top three scorers in the tournament.
The strategic priorities of our FOREVER FASTER strategy continue to be brand heat and desirability, a competitive product range, a leading offer for women, improved quality of distribution, organizational speed, and now a strong reentry into basketball as the latest addition.
The PUMA brand is built on credibility from its long history and tradition in sports. PUMA is associated with some of the greatest sporting legends such as Pelé, Maradona, Usain Bolt, Tommie Smith, Martina Navratilova, Boris Becker, Merlene Ottey, Lothar Matthäus, Heike Drechsler, Linford Christie and many more. Today PUMA continues to strengthen its position as a sports brand through partnerships with some of the most elite ambassadors such as Lewis Hamilton, ­Bryson ­DeChambeau, Sergio Agüero, Antoine Griezmann, Borussia Dortmund, Olympique de Marseille and AC Milan. In 2019, we are excited to welcome the international top clubs Manchester City and Valencia CF to the PUMA family.
PUMA also frequently works with the most relevant cultural and fashion icons to connect with young trend-setting audiences. This has made PUMA one of the hottest sports and fashion brands for young consumers. The partnerships that we have had with Rihanna and Selena Gomez have defined a new way for cultural influencers and brands to interact. In 2018, PUMA has further capitalized on this success and has entered a partnership with supermodel Adriana Lima as an ambassador for Women's Training.
For our product creation teams, the ambition is to create "Cool Stuff that Works" and to respond to trends as quickly as possible. In 2018, we were among the first sports brands to react to the "chunky shoes" trend with our THUNDER fashion sneakers, and we were able to nurture and leverage the trend further with the RS-0 and our latest model, the RS-X. We proved that our FOREVER FASTER spirit is deeply ingrained into the way we do business. One of PUMA's greatest design icons, the SUEDE, celebrated its 50th anniversary in 2018, and in its honor, we released many exclusive editions of this timeless silhouette throughout the course of the year. For PUMA, innovation is at the heart of product design. The HYBRID running shoe is the latest addition to our Running and Training collection, combining two of our most innovative technologies, IGNITE Foam and NRGY beads. With superior cushioning and energy return, this running shoe is ideal for longer and faster runs. In our Golf category, we have attracted a lot of attention to our COBRA ONE Length irons, a unique advance that gives the player a full set of irons all of the same length, and the COBRA KING F9 driver with the SPEEDBACK technology, which combines a highly aerodynamic clubhead shape with a low center of gravity.
Female consumers are increasingly participating in athletic activities worldwide, and remain a top priority for PUMA. Women are not only continuing to take inspiration from athletic wear for their everyday wardrobe, but they have also driven the growth in popularity of sports such as yoga, Pilates and high-intensity interval training (HIIT). Building on PUMA's fashion expertise and sports credibility, as well as a profound understanding of the modern female athletic consumer, PUMA has delivered on its positioning of "Where the Gym Meets the Runway." Key styles behind our women's footwear business were the training shoes DEFY and MUSE. Supported by our ambassadors Selena Gomez, ­Cara Delevingne and Adriana Lima, we want to inspire women everywhere to stay true to themselves.
PUMA has continuously improved the quality of its distribution and expanded its presence in key sports performance and Sportstyle retailers around the world. PUMA remains dedicated to strengthening its relationships with key retail partners by being a flexible and service-oriented business partner, always easy to do business with. Improved sell-through has further helped PUMA to gain more shelf space in our partners' retail stores in 2018. We have achieved higher sell-through in wholesale accounts, like-for-like sales growth in our own retail stores, the extension of our retail store network, and continued strong growth in our eCommerce business. On a regional basis, we have continued to grow in Europe despite a difficult market environment. In China, sales growth has accelerated even further. In the Americas, sales increased significantly with both North and Latin America contributing with double-digit growth rates in constant currency.
In 2018, PUMA further invested in IT infrastructure. A new Security Operations Center was implemented to maximize protection from outside threats, and a greater focus was put on the development of a new ERP system to be rolled-out in 2019 and the following years. PUMA's International Trading Organization saw further improvements in the fields of capacity management and collaboration regarding the sharing of performance data. The new product development system, implemented in 2017, was further enhanced and rolled-out to all divisions. In 2019, PUMA has started the construction of a new multichannel distribution center in Geiselwind, Germany, which will be operational in 2021.
Sustainability remains a key priority for PUMA. We have reconfirmed our commitment to the 10 principles of the UN Global Compact, and have aligned our sustainability program with the United Nations Sustainable Development Goals. In 2018, we were well on track to reach our 10FOR20 sustainability targets. We are also proud to acknowledge that we have already hit our 2020 material targets for cotton, polyester, leather, and cardboard. Consequently, we will increase our ambition level from 50% more sustainable cotton and polyester to 90%, and have established a new target for responsible down feathers. With our first carbon-neutral product collection launched in partnership with British online retailer ASOS, we have once again begun to communicate sustainability attributes of products. Our sustainability efforts have been acknowledged by our readmission into the FTSE4GOOD Sustainability Index as well as an ­improved rating for the Carbon Disclosure Project. To help the fight against climate change on an industry scale, we took a leading role in the development of the Fashion Charter on Climate Action under the umbrella of the United Nations Climate Program. While we are stepping up our game to hit our 2020 sustainability targets, we are already working on our sustainability strategy for 2025, which will be communicated in our next Annual Report.
In closing, I would like to thank our employees for their commitment to PUMA. It is their hard work, their alignment with our FOREVER FASTER strategy, and their dedication to the brand that has enabled us to deliver such strong results in 2018. Our people are our most important resource. I would also like to thank you, our shareholders, for your support. Your commitment is a sign of your ­appreciation and trust, and we will do everything within our power to ensure that PUMA remains an attractive investment for you. I am optimistic that we have excellent momentum in our business, and are very well positioned in the ­marketplace.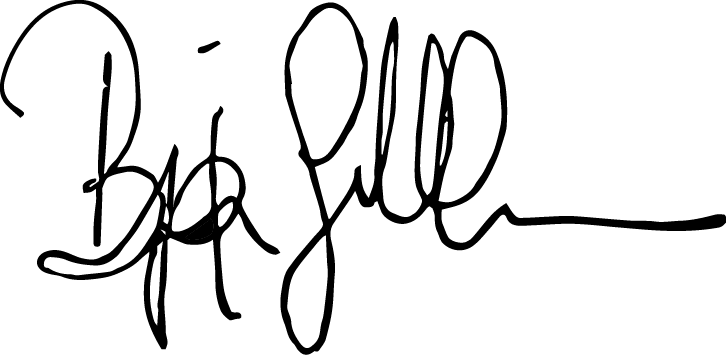 Bjørn Gulden
Chief Executive Officer PUMA