PUMA –
A Great Place to Work
Offering an attractive and pleasant work environment, on and off the job, has a proven positive impact on employee engagement, increasing ­loyalty and commitment to the company.
This is what we had in mind when we developed our new office concept, which provides our employees with the working conditions of the future. We also ­created a unique wellbeing program, which takes care of employees' health and supports them in balancing their work and private lives.
We are proud to see that our efforts continued to be rewarded by major ­international experts, based on employee feedback. In 2018, we won more than 20 Employer Awards worldwide, recognizing PUMA's unique work culture and the ongoing pursuit of offering a workplace where our employees can grow and take on new opportunities, while finding the right work-life balance.
In Germany, PUMA was ranked seventh of 1,000 companies in the "Top National Employer Award" by business magazine FOCUS, while coming in second at the Leading Employer Award. On Glassdoor, PUMA has established itself as the top employer of the industry, reaching the fifth position in the national ranking.
For the third consecutive year, PUMA Nordics have received the Swedish Award "Karriärföretagen." In Asia, our teams based in China, Taiwan, the Philippines, and Hong Kong received the ­"HR-Asia Award." In the United States, our Boston and Carlsbad teams were ranked in the Top 10 among the "101 Best and Brightest" employers.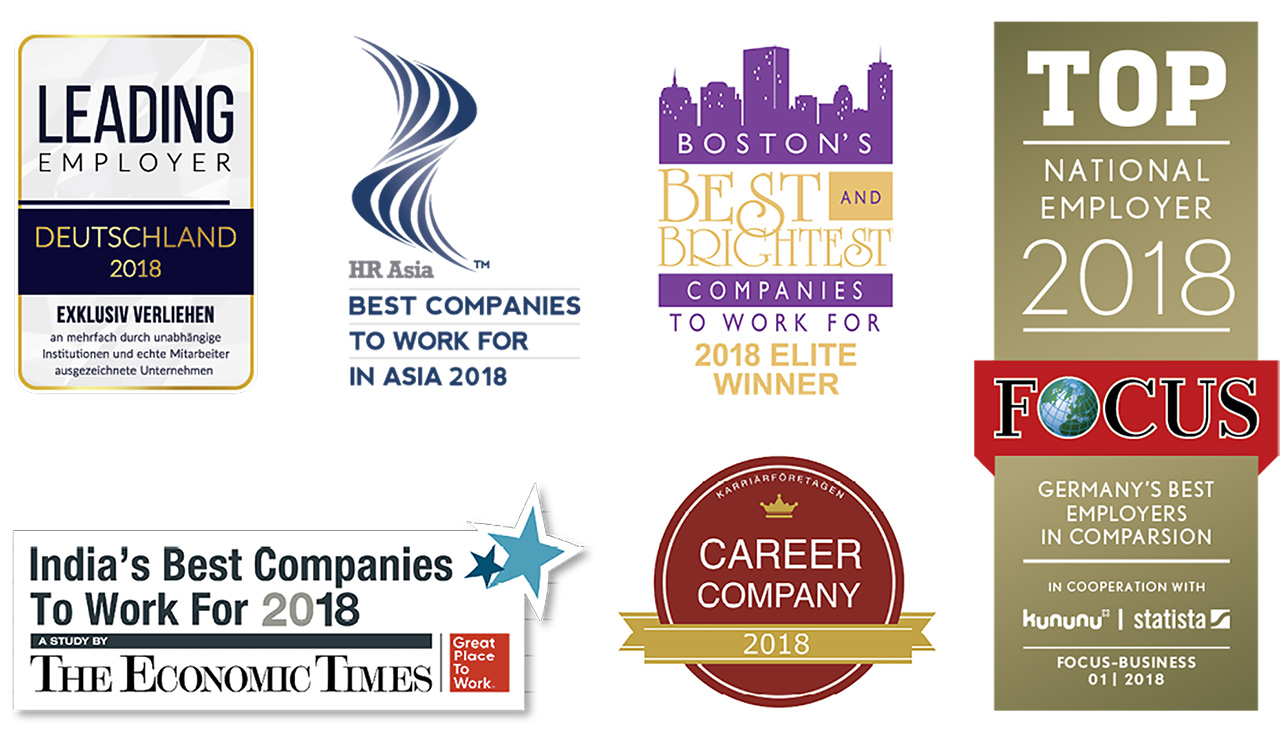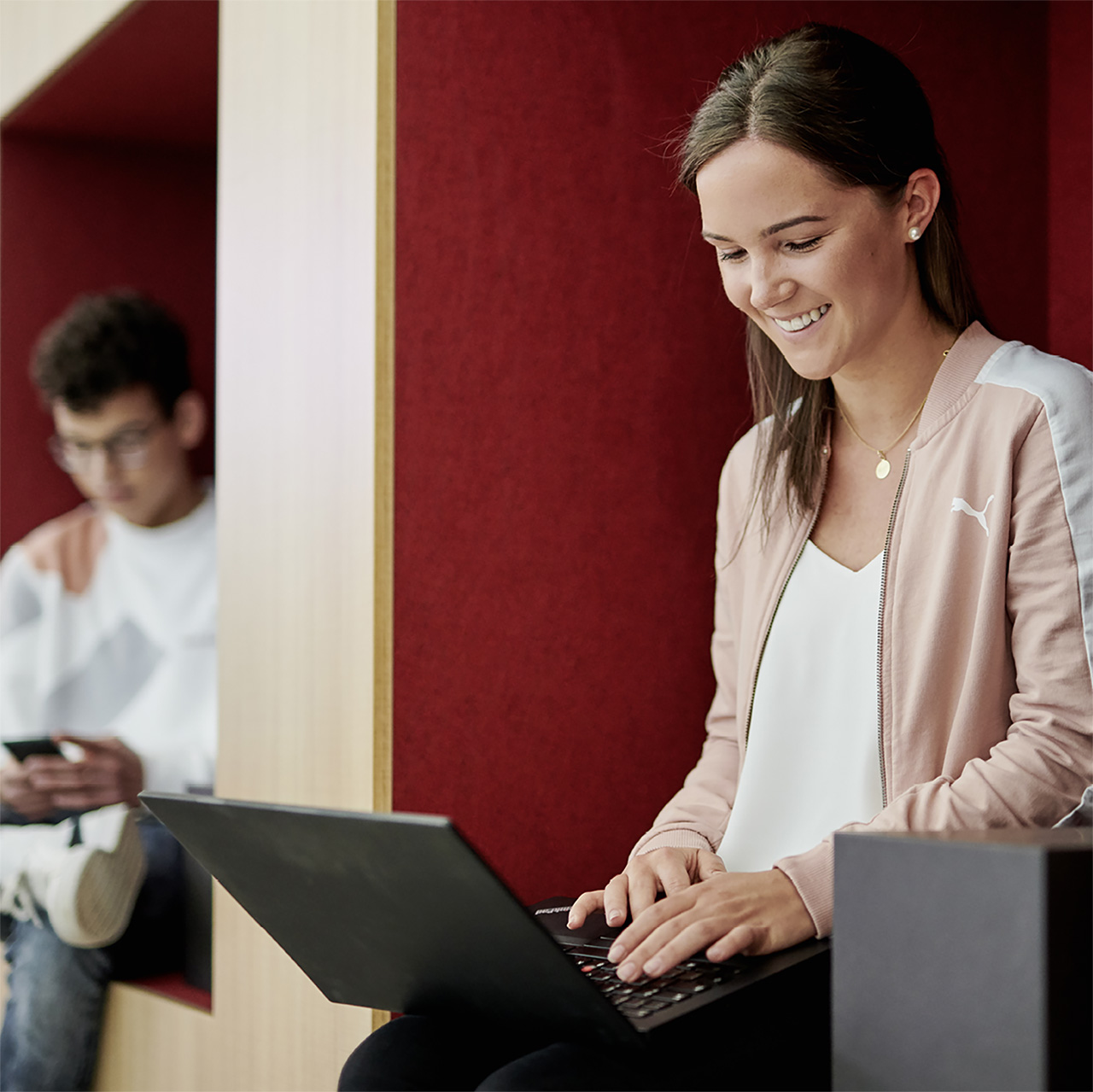 PUMA's office concept: Creating the workplace of the future
After two years of construction, our new headquarter office building "NOHO" in Herzogenaurach was completed in the summer 2018. The new part, which is ­connected with the existing building through the PUMA BRIDGE, has an effective area of 10,200 square meters, spreading across six floors. It can accommodate up to 550 employees, ­providing space for future growth. In total, our global headquarters have a capacity of almost 2,000 employees. Having all teams centralized in one place supports our mission to become Forever Faster.
This new building provides state-of the-art offices that foster communication, teamwork, and productivity. After having conducted a survey among our workforce, we developed an innovative global office concept that transforms our offices into dynamic environments for creativity, focus, and connection. Depending on the type of work they are doing, our employees can choose between the ­different areas and a variety of office features. The friendly office design, which incorporates light colors, natural materials, and large windows, helps people feel at home while working. We have been refurbishing all of our international offices according to these principles.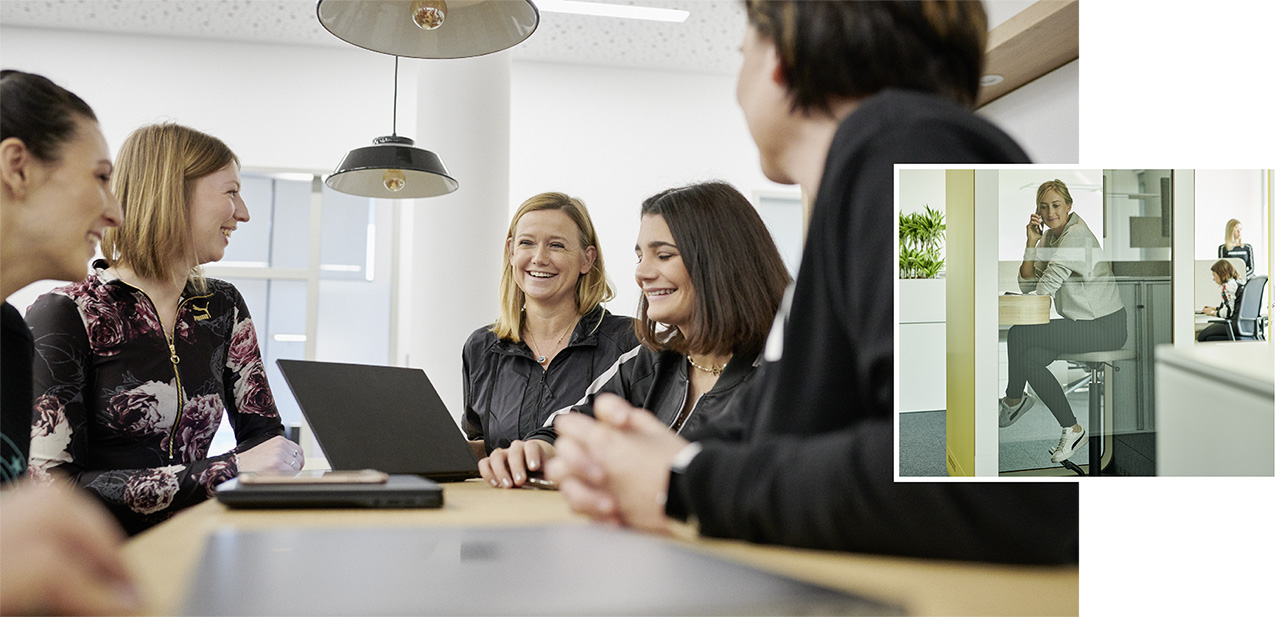 Wellbeing@PUMA: Improving our employees' wellbeing
At PUMA, fostering the wellbeing of our people is a top priority. Our wellbeing approach merges four aspects: FLEX, SOCIAL, FINANCE, and ATHLETE.
Pioneered in our headquarters in Germany, this comprehensive wellbeing ­program has been embraced by all PUMA locations around the world and was adapted to local needs and regulations.
We are proud to have received the German "audit beruf & familie" (job & family)
certificate again last year, after our headquarters had been reaudited successfully
FLEX
For us, flexible working is the basic equipment all our players need to have. We know that our employees are looking for dynamic careers in modern workplaces, and we give our best to provide a range of solutions that suit the different stages in their lives. The group-wide average age of our employees is 33. With flexible working hours, mobile working, sabbaticals, as well as a range of family services and childcare opportunities, we support a healthy work-life balance. We offer and promote part-time opportunities: In 2018 our part-time employment ratio was 23%.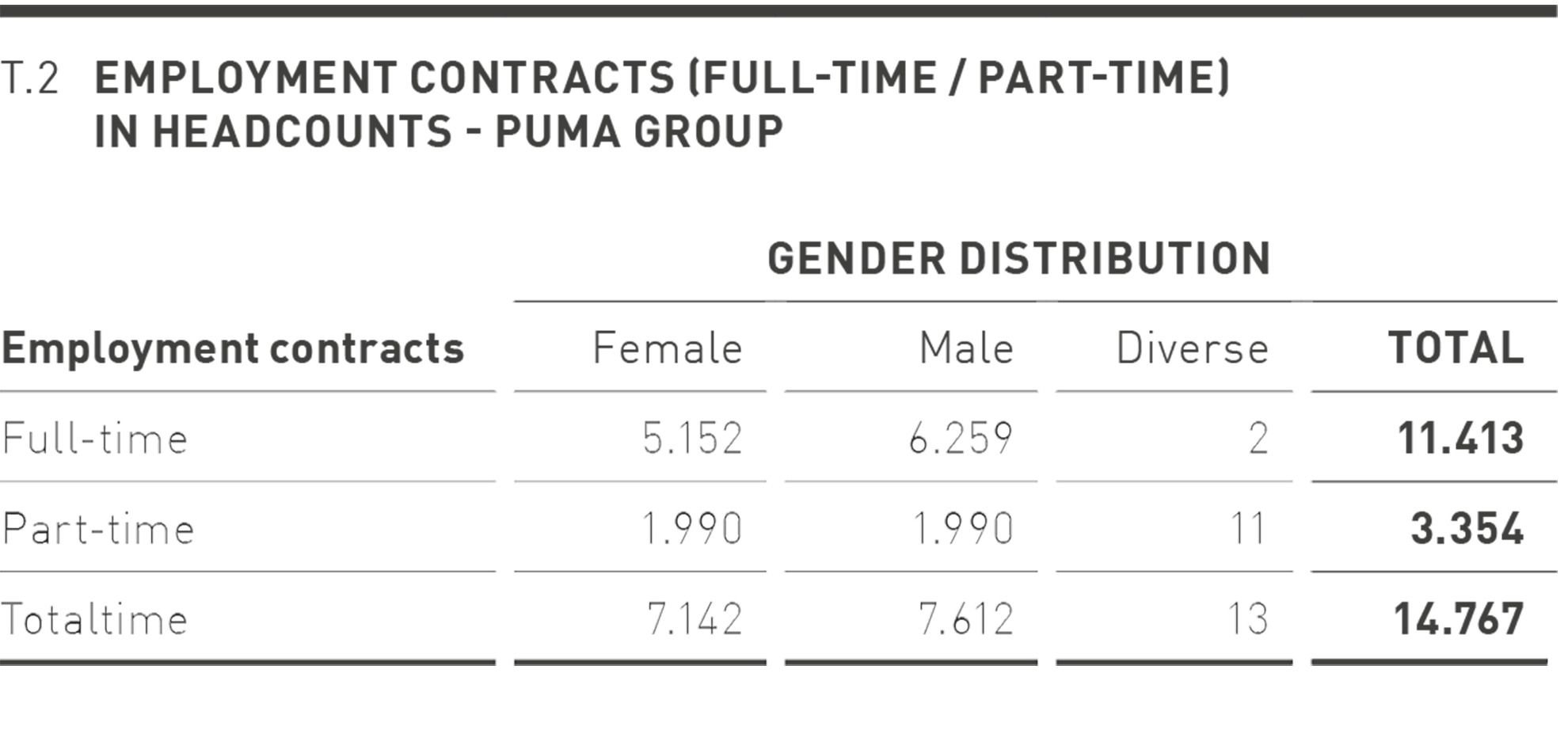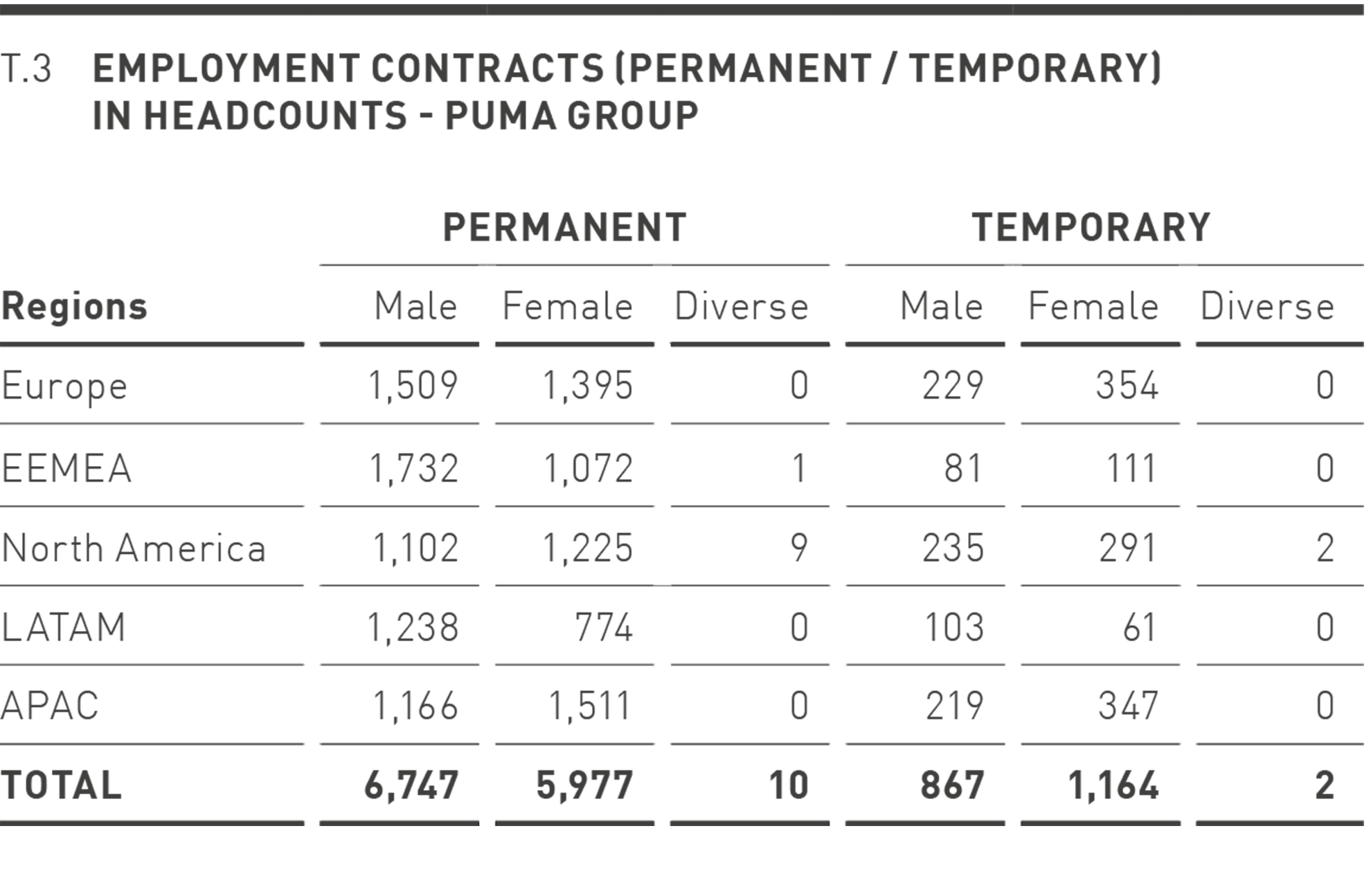 Parent-Child-Office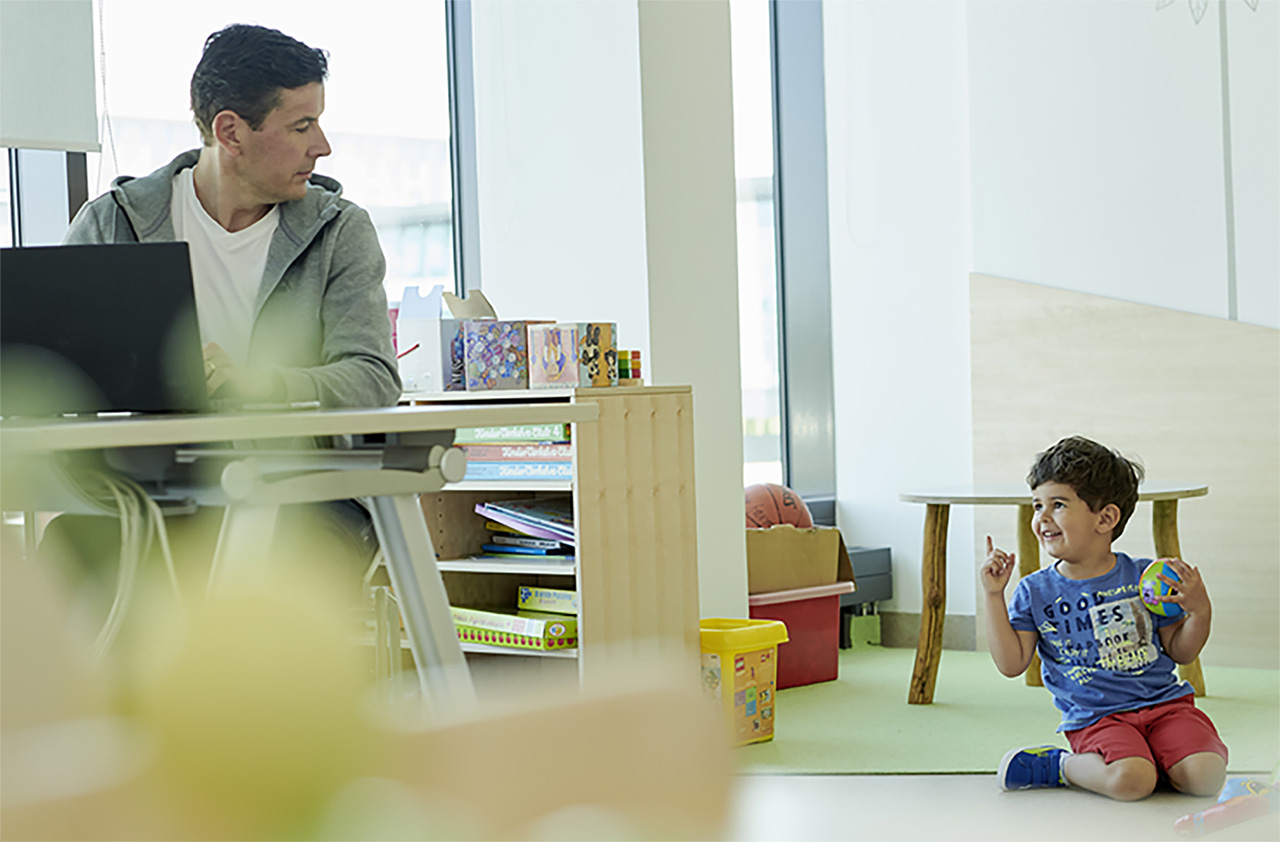 Last year, we refurbished our Parent Child Office at our headquarters in Herzogenaurach. If needed, it offers parents the possibility to bring their children to the office and work while their children play in the room.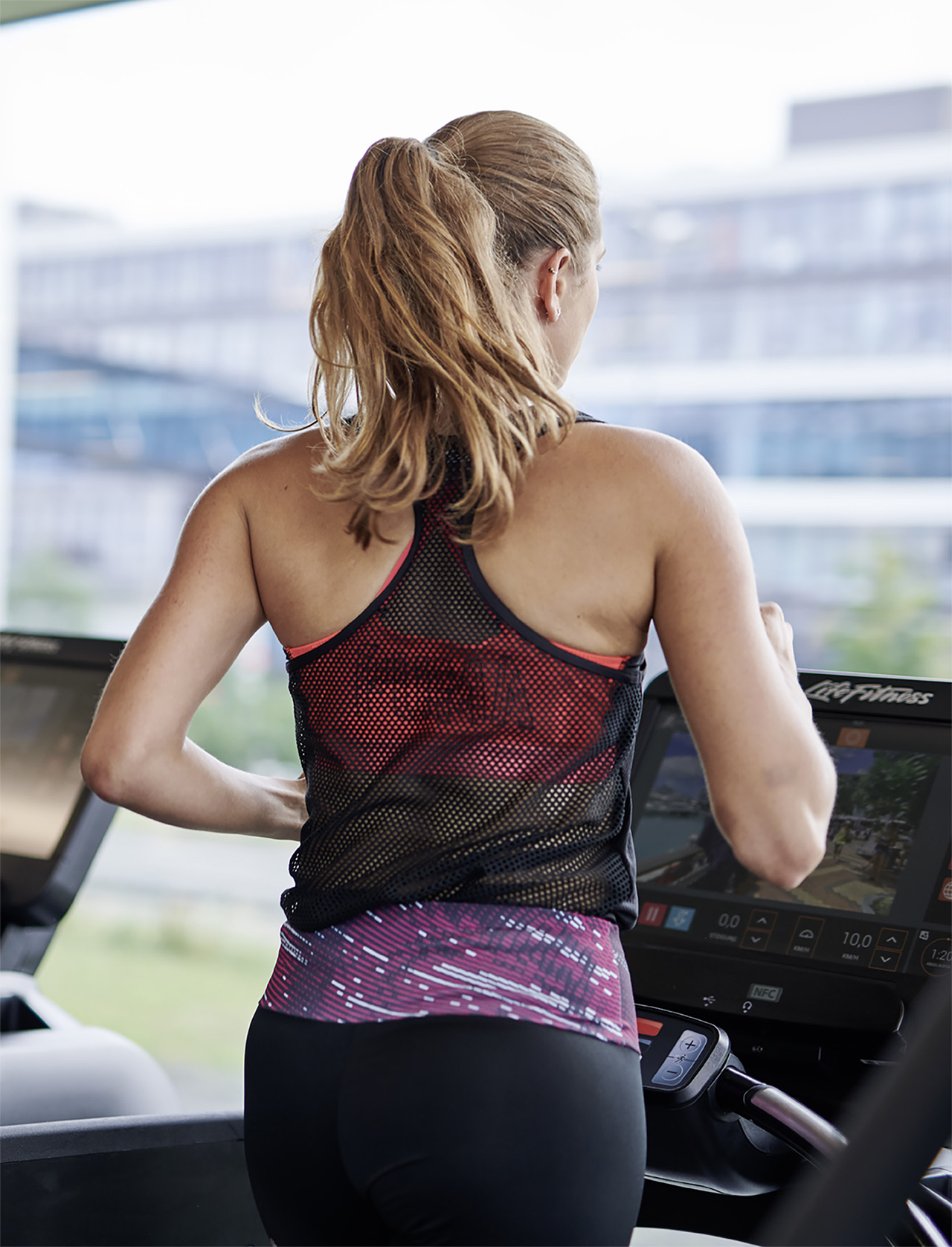 ATHLETE
What connects our employees is their common love for sports. We offer them the best conditions to work out whenever they feel like it. A major highlight in 2018 was the opening of our new sports facilities at the PUMA Headquarters in Herzogenaurach.
Football, volleyball, TRX, or yoga – there's something for every sports fan. The new building offers a variety of different sports facilities including a gym, an outdoor area with a soccer pitch, and basketball and beach volleyball courts. The new fitness area has two course rooms and state-of-the-art training equipment.
We offer a variety of sporting events and activities throughout the year, as well as regular internal sports classes using our own sports facilities. No fewer than 36 events and 23 weekly sports classes were organized for our people at our headquarters in 2018, with a total of 1,253 registrations. Similar initiatives and courses are being adopted worldwide.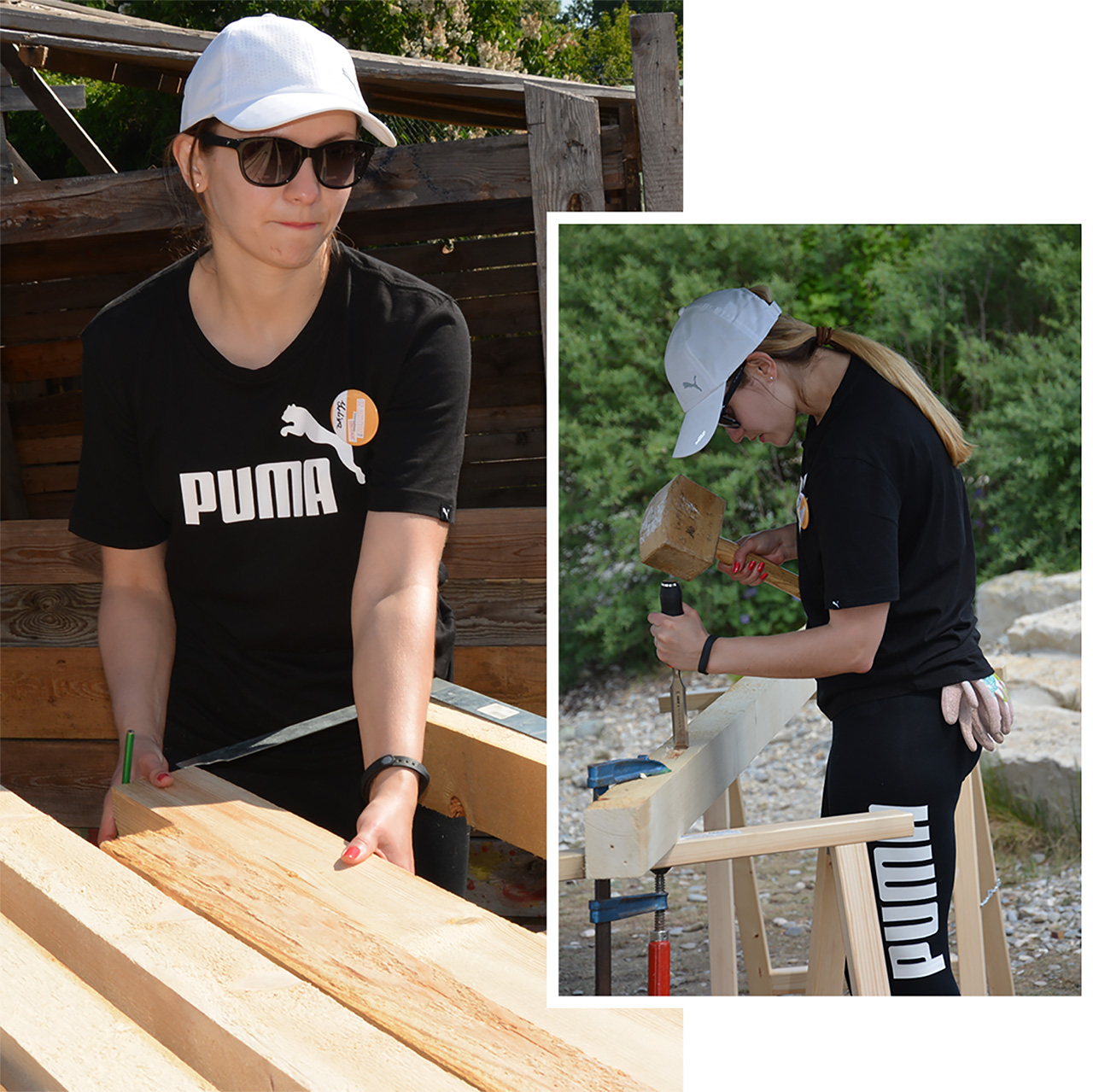 Community Engagement:
Creating a positive impact for the community
Thanks to our employees all around the world, we were able to continue our engagement with local communities. Our goal was to reach a total of hours spent on community engagement that equals the number of our average FTE (Full Time Equivalent) employees per year.
We reached out to all of our people worldwide to inform them about the ongoing projects and encourage them to participate. In addition, an online platform has been set up on which projects and engagement can be registered. Local Human Resources departments found new partners in their communities and initiated a variety of projects.
In total, initiatives led by our subsidiaries in five regions racked up to a total of 19,724 hours (1,589 for PUMA SE) of community engagement, focused on ­protecting the environment, promoting health and fitness, fighting ­discrimination, and supporting children with their education. Considering that the average number of FTEs in 2018 was 12,192 (1,041 for PUMA SE), we far exceeded our target.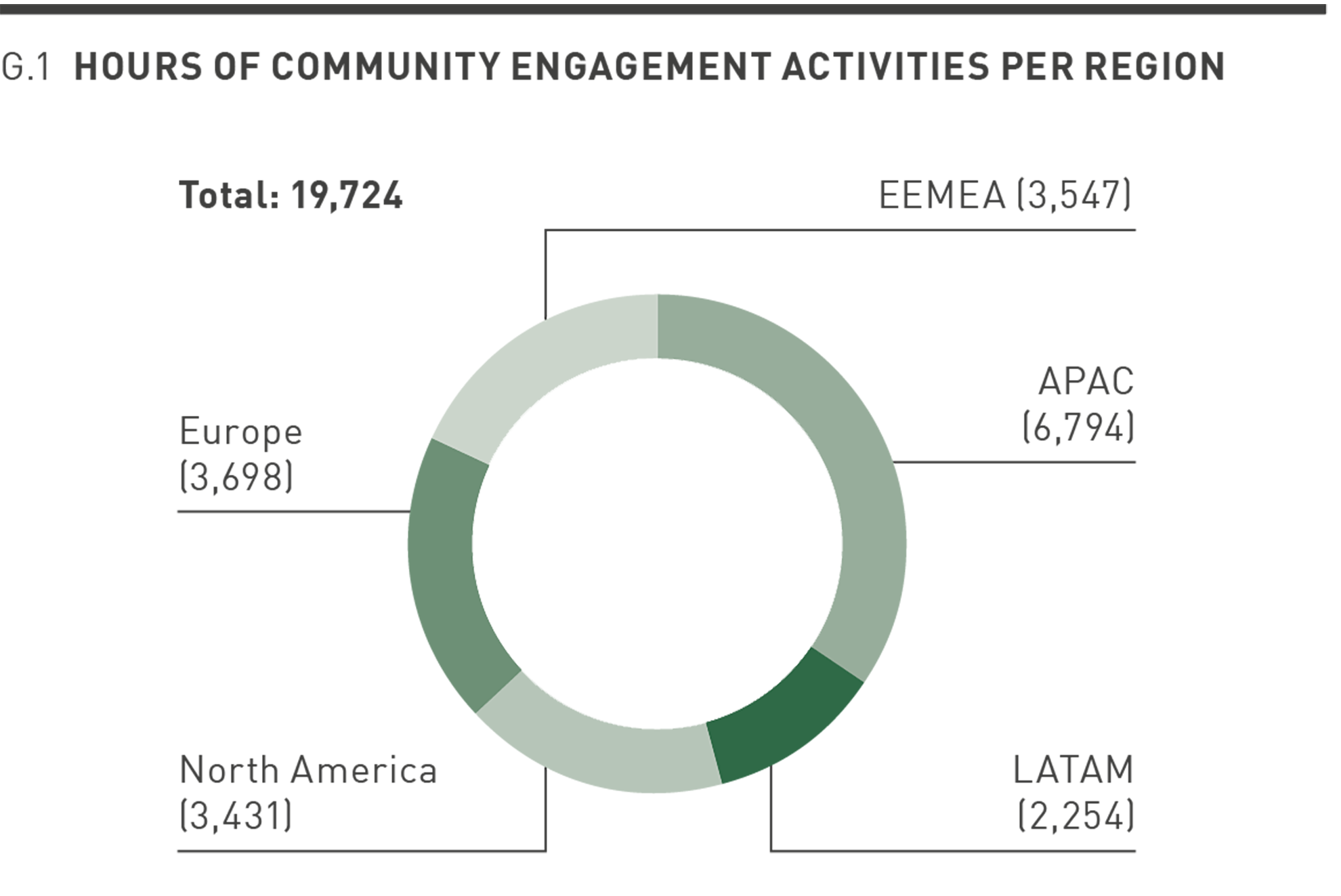 Charity Cat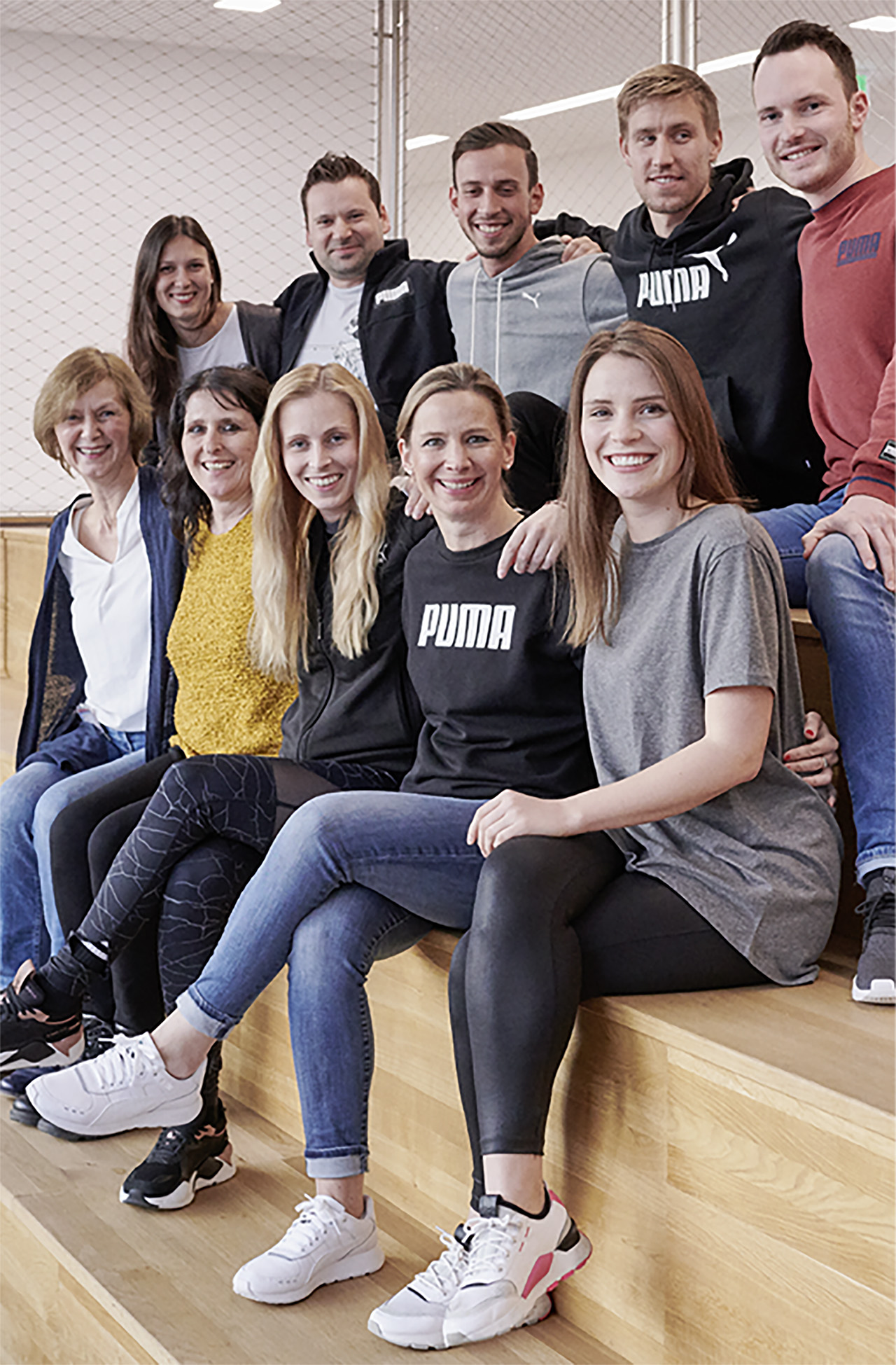 A team of about 20 PUMA employees founded Charity Cat in 2004. Since then a lot of PUMA employees, but also some external members, have joined the organization. All team members are volunteers and donate their free time to different charitable projects.
With the help of PUMA, Charity Cat gets the possibility to use PUMA's infrastructure and other internal resources, such as no longer needed product samples.

Throughout the year, Charity Cat regularly sets up huge product sample giveaways and encourages PUMA employees at the Headquarters in Herzogenaurach to donate an appropriate amount of money for a good cause in return.
Occupational Health and Safety:
Keeping our employees healthy and safe
Providing a work environment that keeps our employees healthy and safe is a key priority. We have set ourselves the goal to consistently reduce the average injury rate every year. In 2018, our goal was to stay below an injury rate of 1.0 according to the Occupational Safety and Health Administration (OSHA). Conducting safety-related training courses in all of our locations, we additionally offer online training programs to prepare employees for potential emergency situations and thus reduce the number of accidents.
In 2018, we conducted a total of 12,096 hours of safety training. Over the past year, 6,039 employees have been trained in fire safety and 2,720 in first aid.
On a global scale, only 101 occupational accidents that implied work loss were registered in 2018. According to the OSHA, it is equivalent to an injury rate of 0.81 compared to 0.72 in 2017, showing that we have achieved our goal for 2018. For PUMA SE in Germany, the (OSHA) injury rate stood at 0.90.