Our highlights in 2021 included:
Zero fatal accidents at PUMA and its direct suppliers for the fourth year in a row
Capturing 13,557 workers' feedback from 8 countries concerning their satisfaction with management via a mobile APP survey, worker hotline promotion activities covered 34,009 workers – PUMA hotline received 223 cases, 121% increase compared to 101 cases in 2020, 99.6% are resolved, 3rd party platforms 3,132 cases, 207% increase compared to 1021 cases in 2020
Accelerated pace towards shared industry compliance-assessment tools; increase in the percentage of converted external compliance reports from 54% to 59%
508 audit reports from 477 factories despite travel restrictions and partial lockdowns
Closer engagement with suppliers through open dialog including annual COVID survey and frequent webinars
Benchmarked 46 Core T1 suppliers' wage level through the Fair Labor Association's Fair Compensation Dashboard, aligned on approaches to close wage gaps
HUMAN RIGHTS
Relates to United Nations Sustainable Development Goals 3, 5, 8 and 10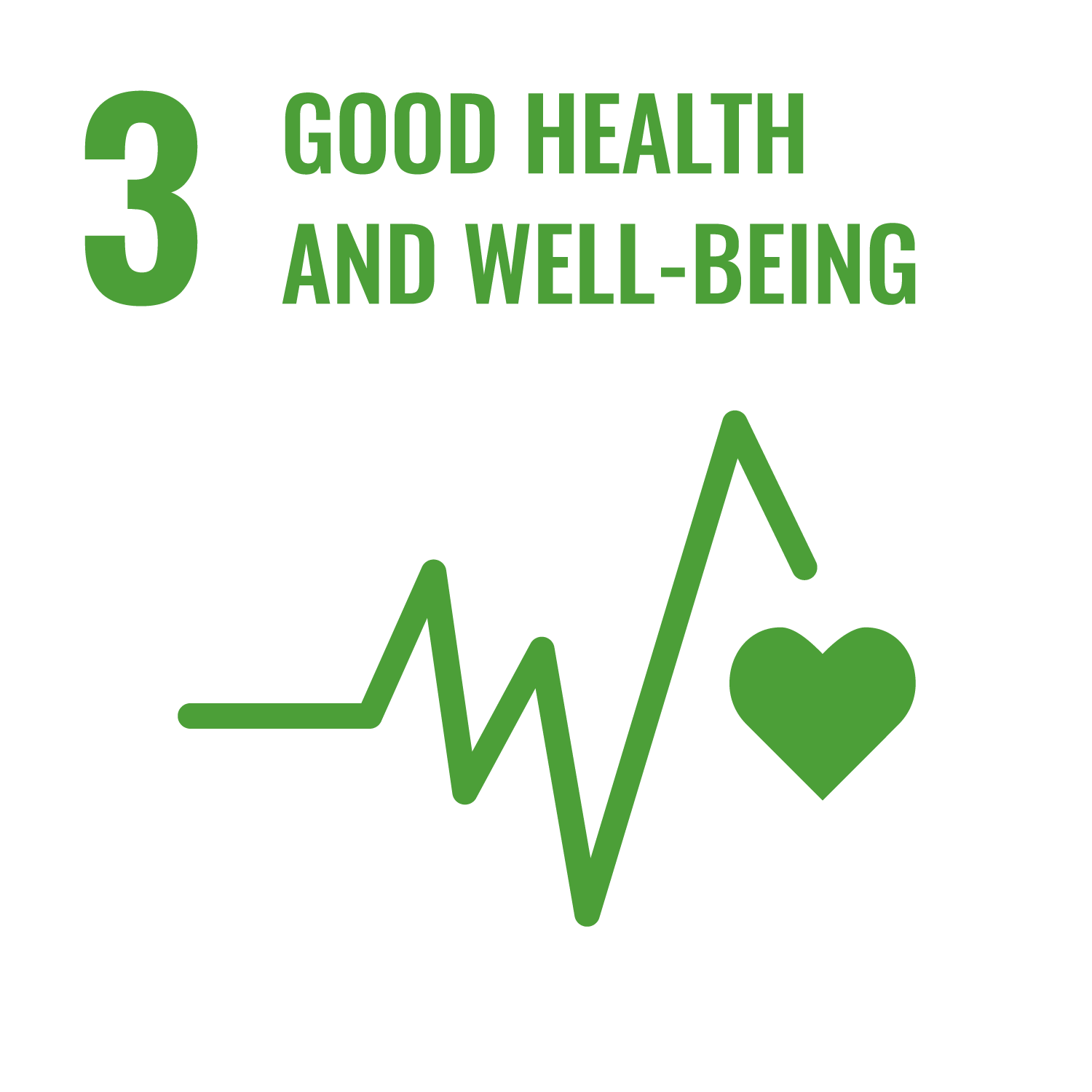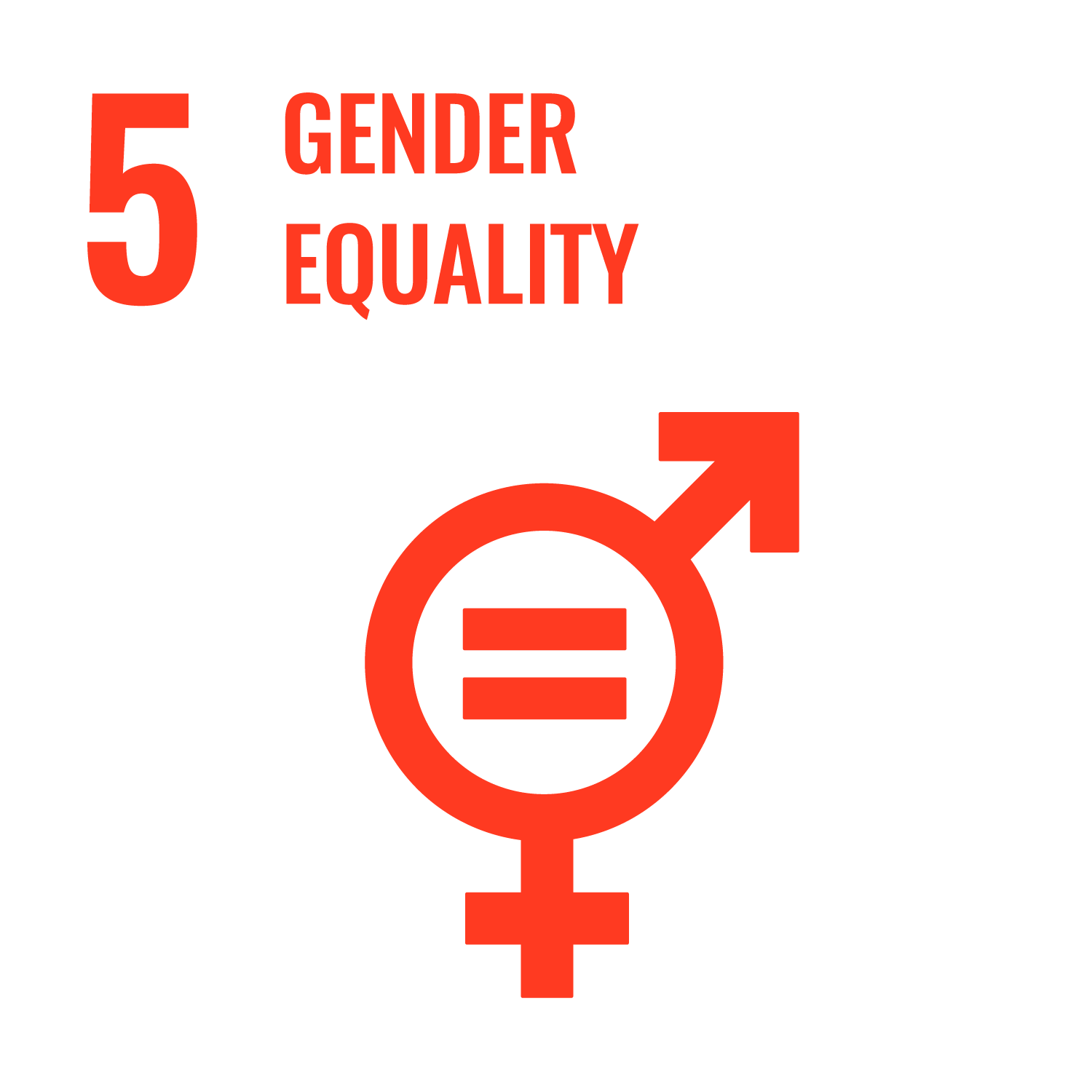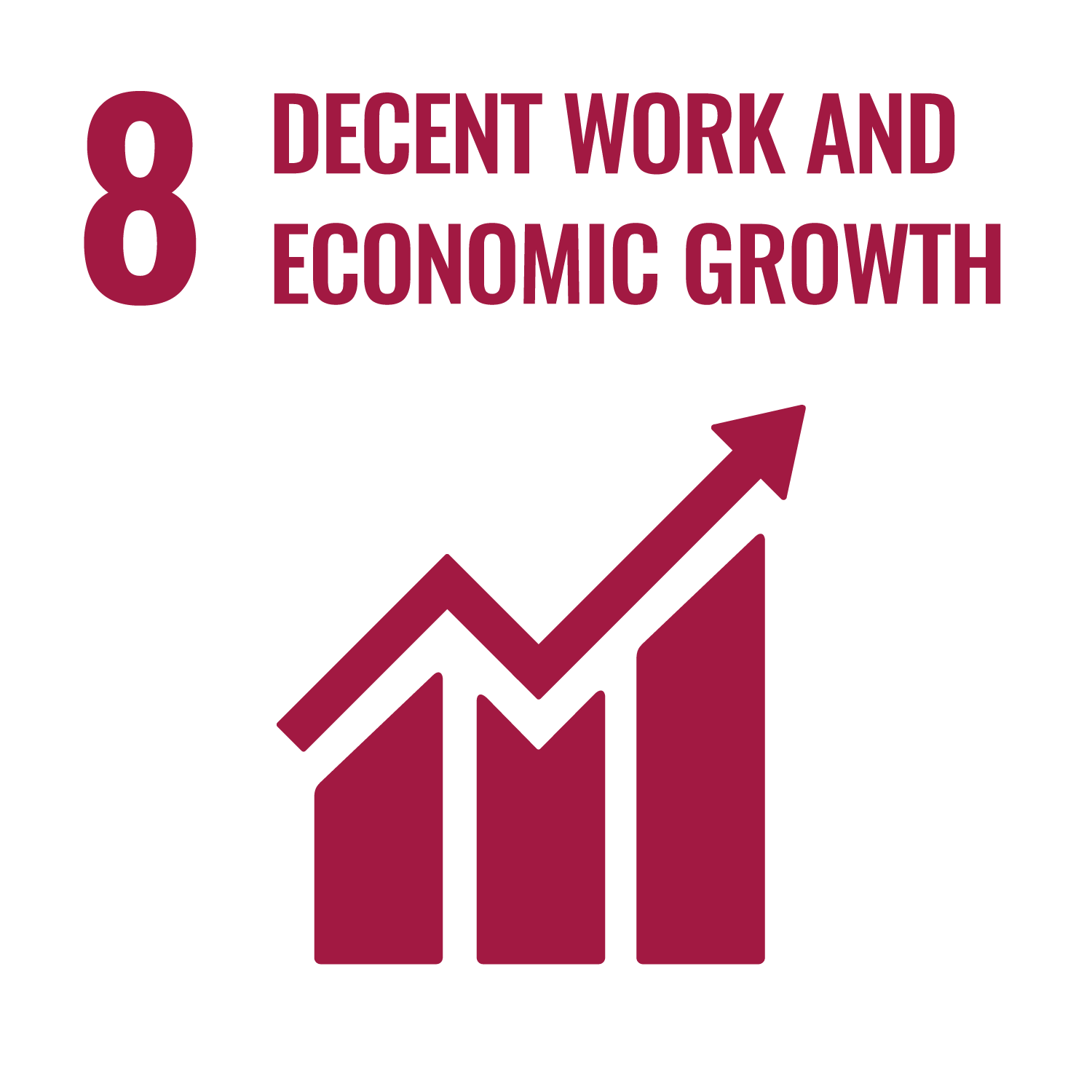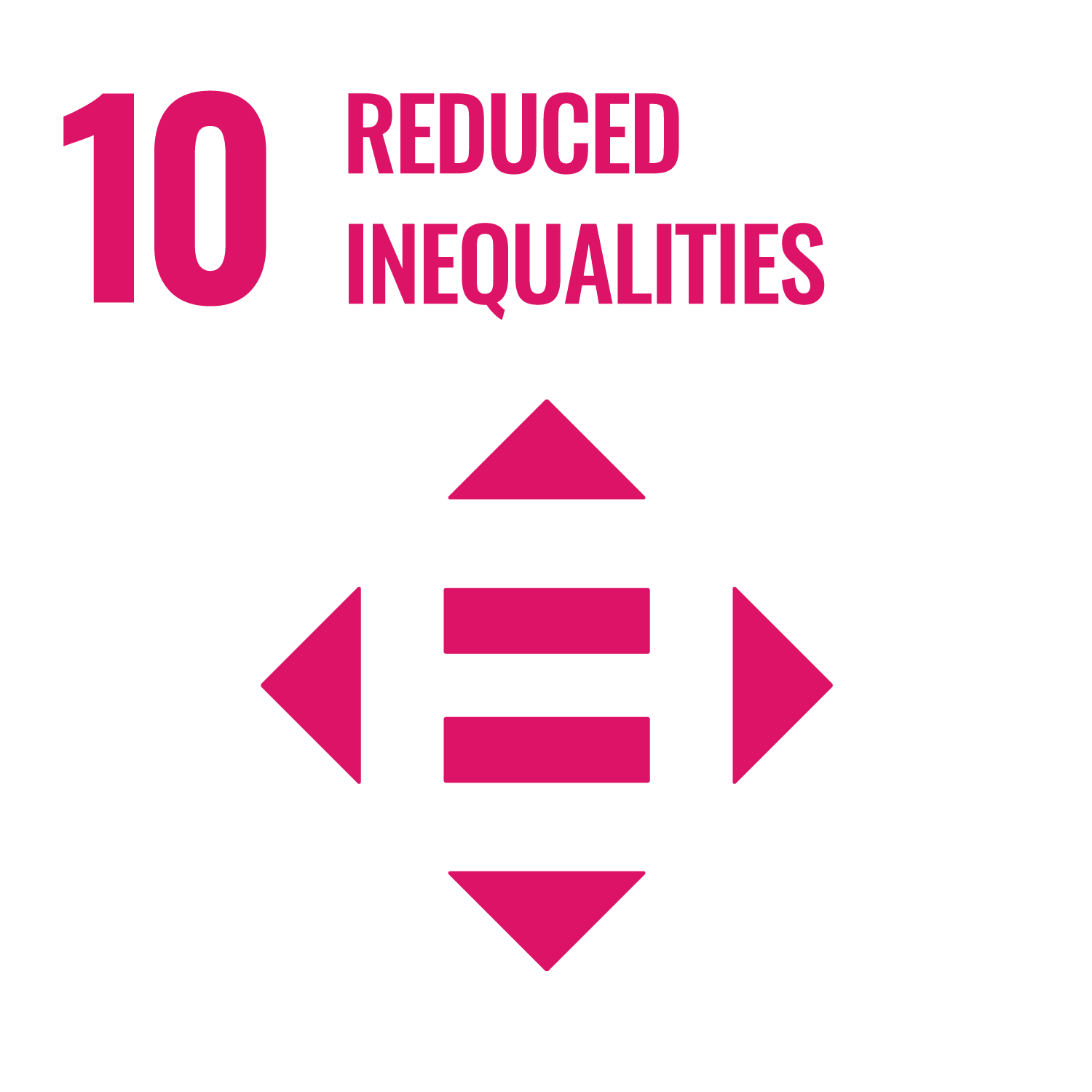 Target Description:

Train 100,000 direct and indirect staff on women's empowerment
Map subcontractors and T2 suppliers
25,000 hours of community engagement globally per year
KPIs:
Percentage of worker complaints resolved
Number of factories with an A, B+, B-, C or D grade
Number of T2 suppliers and subcontractors included in our risk mapping
Number of zero-tolerance issues prevailing at year end
Number of employee hours spent on community engagement (KPI shared with HR)
Number of workers trained on women's empowerment
PUMA's sustainability policies are aligned with the United Nations' Declaration of Human Rights, the UN Guiding Principles for Business and Human Rights, the International Labour Organization's Core Labour Conventions, and the ten principles of the United Nations Global Compact. Observing Human Rights was part of our first Code of Conduct developed in 1993 and has guided our business ethics ever since. It has been the long-standing practice of PUMA to continuously and rigorously monitor our supply chain and conduct Human Rights due diligence on all our suppliers globally, including those in major production hubs such as Vietnam, Bangladesh and China.
2021 was still heavily impacted by the COVID-19 pandemic, although the impacts varied from country to country. We continued our focus on the following to safeguard our supplier business and workers' employment and income.
1. Order and Production Management
Minimizing order cancellations; 0.40% of orders were canceled in 2021.
The cancelled orders were not yet in production, we compensated for raw material costs.
Agreeing on order delays with our customers during the difficult lockdown period.
Through our dialog with suppliers, we have been able to accommodate order placement to facilitate more flexibility along the supply chain, thus we did not extend our production lead time to the same extent as 2020.
2. Financing and Payments
While the absolute financed volume of our FOREVER BETTER Vendor Financing Program increased by 9.4% compared to last year to €534 million in 2021, the financed ratio (= financed volume vs. invoice volume) fell from 28% to 24% due to the increased annual invoice volume.
Payment terms for our suppliers remained stable.
Paying for all orders in full and on time.
No late-delivery penalties.
3. Guidance and Monitoring
Throughout the whole lock-down period, PUMA kept in close communication with the suppliers, and provided them comprehensive guidance including legal decisions, local government and Better Work guidance, and good practices from some suppliers.
From our survey, 36% of factories in Vietnam answered that their workers' payment was impacted, followed by Turkey with 7%. We followed up with these suppliers and verified that workers have received their payment as per local legislation. In Vietnam our team provided comprehensive guidance to suppliers on re-opening and monitoring the COVID situation throughout the whole lockdown period.
Globally, workers' layoff rate decreased from 1% to 0.05% (2020 vs. 2021), all workers were paid severance payment.
T.02
ORDER CANCELLATIONS DUE TO COVID-19
| | | | | |
| --- | --- | --- | --- | --- |
| Cancellations (%) | FTW | APP | ACC | Total |
| Full Year 2020 | 0.43% | 0.34% | 0.10% | 0.35% |
| Full Year 2021 | 0.84% | 0.09% | 0.01% | 0.40% |
RESPONSIBLE PURCHASING PRACTICE POLICY
As a responsible business partner to our suppliers, we recognize that our own business practices, as well as our trading terms and conditions can have a significant impact on the organization at our suppliers' factories. The aim of this PUMA Responsible Sourcing Policy is to reduce potential negative impacts.
PUMA's responsible purchasing practice was developed in 2019, to create a framework for guiding decisions and maintaining consistency through key principles:
Only working with suppliers who have signed a Manufacturing Agreement.
Payments to suppliers are made on time and in full. We only deduct payments and impose penalties when it is lawful to do so.
Price paid for product to include reasonable labor costs, such as overtime premium payments, social insurance payments.
Open Production Capacity must be declared by the supplier based on standard work weeks as per the law of the relevant production country.
Seasonal production plans are allocated considering the negotiated capacity with the supplier.
Sufficient production lead time must be provided.
Suppliers may not subcontract production without authorization from PUMA. All subcontracting units should respect our Code of Conduct.
In 2021, 143 PUMA colleagues from development, sourcing, production joined Responsible Sourcing Practice training, the same topic also covered 1,145 supplier participants through virtual webinars. The training referred to the UN Guiding Principles on Business and Human Rights, to explain the link between the purchasing practices, potential impact on working conditions and risk of Human Rights violations.
In 2022 we will ask strategic T1 suppliers to participate in the Better Buying survey (collecting core suppliers' feedback on the implementation status of PUMA responsible purchasing practices), further training and discussions on the results with sourcing team members will also take place.
FOREVER BETTER VENDOR FINANCING PROGRAM
We use our PUMA Forever Better Vendor Financing Program to incentivize suppliers, with a better scoring in our social and environmental compliance audits with lower interest rates.
The program, founded in 2016, allows suppliers with a good or very compliance rating to benefit from PUMA's high credit rating and preferred interest rates.
The program runs in partnership with IFC, BNP Paribas, HSBC and Standard Chartered Bank.
At the end of 2021, 62 vendors are registered users (57 at end of 2020) and the financed volumes in the full year 2021 was €534 m (+ € 46 m compared to 2020).
HUMAN RIGHTS RISK ASSESSMENT
In previous years we had conducted Human Rights risk assessments at the corporate and the supply chain level and communicated the results in our 2016 and 2017 Annual Reports. In 2021 we commissioned and completed a Human Rights risk assessment focusing on forced labor management in the supply chain. The most salient risks to Human Rights are forced or bonded labor in our supply chain and, at the farm level, child labor.
SUPPLY CHAIN FORCED LABOUR MANAGEMENT APPROACH REVIEW
In 2021 supply chain services company ELEVATE supported PUMA by conducting an evaluation of its Human Rights risk assessment approach, with specific focus on forced labor. The evaluation framework utilized has drawn on the expectations of the UN Guiding Principles for Business and Human Rights (UNGPs) with specific focus on risks of forced labor, based on the definition of forced labor specified in the ILO Forced Labour Convention, 1930 (No. 29) as "all work or service which is exacted from any person under the menace of any penalty and for which the said person has not offered themself voluntarily". ELEVATE has also utilized ILO's 11 indicators of forced labor in this analysis.
Policy Commitment and Embedding
As a result of the assessment, PUMA scores highly regarding policy commitment and internal alignment. ELEVATE recommended strengthening existing human rights-related policies to explicitly reference the ILO Forced Labor Convention, and all eleven forced labor indicators. We are in the process of developing a Human Rights policy which will include this as a specific element. We are also developing Human Rights eLearning to provide further guidance materials for internal teams on mitigating risks. In 2022 we plan to publish the policy and train our suppliers accordingly.
Forced Labor Due Diligence Procedures and Processes
As a response to the ELEVATE recommendation, we refreshed our risk assessment for supply chain and published it in this report. This includes both risk exposure and business leverage insights to prioritize suppliers.
PUMA reviewed the severity grading of audit findings linked to the forced labor indication, which will then also increase escalation and prioritized investigation, and remediation processes. We revised our social handbook and trained our suppliers and sourcing colleagues respectively.
At the end of 2021 PUMA also adopted the ELEVATE intelligence or "EiQ": a comprehensive suite of supply chain analytics, to:
Assess our supply chain risks by geography, commodity and issue.
Complete a risk assessment for suppliers, factories and sites.
Manage risks that are material for each supplier, factory or site.
In our revised handbooks, we request our vendors to conduct due diligence. We will facilitate our supplier training in due diligence through the International Training Center (ITC) platform of the International Labor Organization (ILO).
To increase transparency, we now report on the most common audit findings, training, grievances and mitigation measures as outcome focused KPIs (Key Performance Indicators) to track the effectiveness of our supplier programs.
While the PUMA hotline is accessible to Civil Society Organizations (CSOs) and external stakeholders, we will review our stakeholder engagement methodology, especially CSO stakeholders representing vulnerable groups: women, children & migrant workers.
Stakeholder outreach, we will translate our updated handbooks and create videos for suppliers in different languages.
We will conduct regular reviews of the grievance mechanisms available to stakeholders, in line with the UN Guiding Principles (UNGP) effectiveness criteria. We also review how stakeholder groups that are likely to use the grievance mechanism are engaged in the performance of the mechanism.
RUBBER MAPPING
An example of our supply chain due diligence efforts at farm level is the rubber mapping project in collaboration with the Fair Labor Association. In 2019, the Fair Labor Association partnered with the International Organization for Migration and three global footwear and three major sporting goods companies including PUMA, which source shoes and sporting goods from Vietnam, on a project to map natural rubber. The project report was published in 2021: Natural Rubber Supply Chain Mapping in Vietnam | Fair Labor Association
The project had two primary objectives:
Map the natural rubber value chain in Vietnam to understand supply chain structure, worker demographics, the process of recruiting workers, and working conditions across the tiers of the natural rubber supply chain.
Inform participating companies about supply chain mapping through an action-based learning approach to help companies identify gaps in the internal supply chain management systems and understand internal and external practices that can streamline mapping in the future.
At the plantation and rubber farm level, the research team found a general lack of awareness of legal requirements and a lack of government labor inspections. The project highlighted the challenges to addressing labor issues in the rubber supply chain. Most industry stakeholders have not considered upstream supply chain mapping as a core operational activity. The scope of the supply chains, which often span borders, makes mapping a resource-intensive exercise that is a challenge for any single company to undertake, while collective approaches to mapping have not yet been developed.
This research was a first step towards mapping Human Rights and labor risks in the supply chain of natural rubber. This exploratory exercise has highlighted issues with working conditions at rubber production level. The project developed an understanding of purchasing practices at different tiers, how the factories engaged with upstream suppliers and evaluated the worker demographic at the facility level. Moving forward, PUMA will continuously explore the opportunity to engage with stakeholders on lower tier monitoring.
WORKERS SURVEY 2020 & 2021
In 2020 PUMA launched the Worker Survey Program with 17,551 workers from 20 suppliers, in China and Vietnam, through the APP-based technology Microbenefit. In 2021 the program was extended to 48 suppliers and 13,557 workers from all our major sourcing countries. Overall workers' satisfaction increased by 6% compared to 2020 (average score in 2020: 3.93; average score in 2021: 4.17; workers score each survey question from 0-the least satisfied- to 5-the most satisfied).
In China we see increased workers satisfaction on Fair Compensation, Health and Safety and Working Hours, only the rating of Stress Management declined slightly (-0.02) compared with 2020.
However, in Vietnam due to the adverse impact of the COVID lockdowns, and the increased number of factories in this survey, the overall satisfaction dropped: Fair Compensation (-0.54) dropped the most. The reduction of working hours caused by the lockdown is very likely to be the main reason for this. Grievance Mechanism (-0.38) dropped compared with 2020. We will engage with the factories to provide training to raise workers' awareness and confidence on factories' grievance channels.
We had one-on-one communication with all participating factories to understand their challenges and agreed on key priorities to improve in the coming year.
WOMEN'S EMPOWERMENT
On international women's day, Guy Rider, the Director General of the International Labour Organization said: "Humanity can only be at its best when gender equality becomes a reality for all, everywhere. We must and will make it happen."
Training women on their rights and empowering them to advance their careers further is key to achieving gender equality, where both men and women have equal power and opportunities for education, healthcare, economic participation and personal development.
PUMA initiatives support suppliers in reviewing existing policies and practices or establishing new ones to realize women's empowerment.
Already today, 59% of workers producing PUMA goods are women and 54% of factory managerial positions at our Core Tier 1 suppliers are filled with women.
We believe that collaboration among the industry and with NGO experts in women's empowerment is key to avoid duplication and provide the right expertise.
PUMA cooperated with International Center for Research on Women (ICRW) to run a Gender Equity Project in Indonesia, Vietnam, India and Bangladesh. In 2021 a total of 9 PUMA factories used the Gender Equity Self – Diagnostic Tool to understand the condition of gender equity. By using this tool, suppliers can determine where there are opportunities to enhance gender integration through their policies and practices and then improve gender equity within their factories. They can identify actions they can take to open and strengthen women's pathways to leadership and operations. In 2022 we will follow up with actions taken by these 9 factories. As of now, PUMA together with ICRW and other brands are still working on the development of the tools and a scale up plan.
In 2021 we conducted a pilot: The video from Better Work Course related to Sexual Harassment Prevention was uploaded to the MicroBenefit Platform from late 2021 in Vietnam. 175 employees in 6 factories finished the training online.
The International Training Centre (ITC) has been at the forefront of learning and training since 1964. As part of the International Labour Organization, it is dedicated to achieving decent work while exploring the frontiers of the future of work. To strengthen PUMA's commitment to promote responsible business conduct (RBC), fundamental principles and rights at work, and occupational safety and health (OSH) throughout our operations and network of business partners, ITC-ILO created customized online training packages for our sustainability team. After completing courses (10 RBC modules plus 18 OSH modules, topics are listed below) and successfully passing the technical exams with the ITC-ILO and learning about effective training methodologies both for online and face-to-face delivery, PUMA Social Sustainability team members were certified by ITC-ILO as Trainers on RBC and OSH in 2021. The PUMA team is training and certifying the factory management team to deliver training to workers on RBC and OSH. One of the topics is Harassment and Violence at the workplace. We conducted a pilot to train 10 factory managerial staff, who extended the training to 570 workers, counting for more than 386 hours of training, at 4 factories in China, Bangladesh, Vietnam and Indonesia.
PUMA extended women's empowerment outreach beyond factory female workers and in 2021, we signed a long-term agreement with Women Win, an organization which empowers girls and women around the world through sports.
Through the partnership with Women Win, we aim to increase the visibility of female athletes and sports role models and support initiatives that tear down obstacles to girls' and women's access to sports.
Through projects supported directly by PUMA, Women Win will reach 5,000 girls and women. Furthermore, as a core funding partner, we will contribute towards Women Win reaching another 1 million girls and women by the end of 2023.
For women and girls, sport is a powerful tool to challenge gender norms and stereotypes, to regain ownership of their bodies, to experience joy, freedom and pleasure. Giving girls and women access to sports can create opportunities for them to team up, speak out and get active – in sports and in their communities – which in turn can create more equal societies.